"Atin A10 lang" interviews Donna Cruz and asks her 10 things in this video.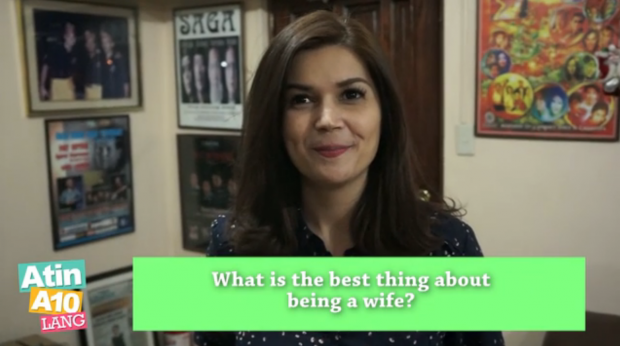 Watch the video
 from "Atin A10 lang" (ABS-CBN) to find out Donna's answers on the following questions:
What is the first song you sang on stage ever?
Most embarrassing moment you've experienced on stage?
If you will have to sing a song about your life what will it be?
What is the most important factor to keep the love alive in a marriage?
What is the most challenging song for you?
What is the best thing about being a wife?
On an ordinary day what do you love doing?
One word to describe your hubby?
What is your dream country to visit?
What is your mantra in life?