Donna Cruz in Liverpool, Australia! November 26, 2000 Written by John Cook
About 2,000 people attended Saturday night's show. After the initial duet, Donna remained on stage to perform her songs.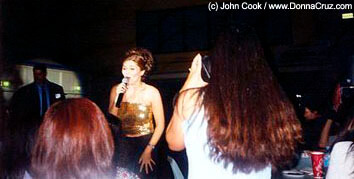 Only Me & You / Ikaw At Ako was performed with the same passion from the previous evening. Ditto for Smile. Donna sang a string of new songs that I did not know. The first one went Manila .. Manila. I was told that the next song was a Gary Valenciano song and the third one I'm sure I heard before was a Sharon song. Sakay Na!
Then Donna sang Rain which was excellent. A couple of members in the audience participated.
Donna finished off with another beautiful version of Habang May Buhay.
Tonight Geneva did the second half of the show. The stage was bigger than Friday night so there was more room to move. She was very energetic on stage. In fact Geneva was "On Fire"!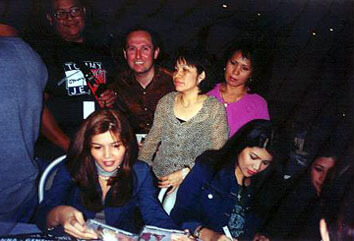 One song of Geneva stands out in my mind - I forgot to mention it on Friday night. The song is about saving the Pasig. Even though it was in Tagalog I understood the message and also it was performed beautifully.
Geneva and Donna finished up with a duet of (if my memory is correct) All of My Life. The show ended too soon - I was yelling out for more.
I had a great time at the concerts. If you are within cooee of a Donna concert you should "do yourselves a favour" and make sure you see Donna live.
Donna, please come back soon.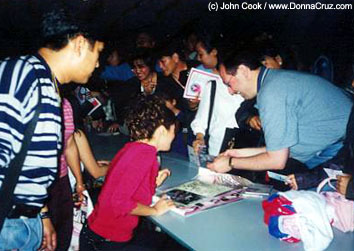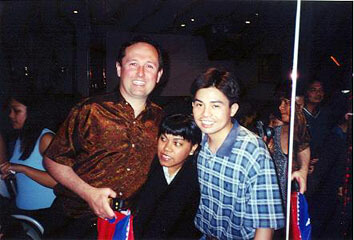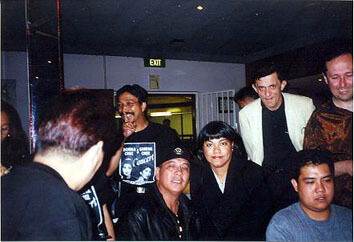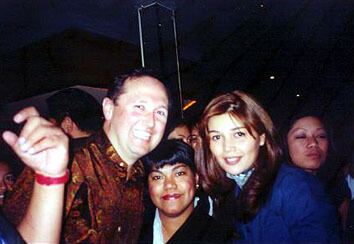 ---
About the author
John Cook
is one of the original pioneering members of DonnaCruz.com who regularly contributes and participates in our website activities. John is married to Rowena and they (with the kids) are living in Australia.