Did you know that Donna's
Habang May Buhay
album released in 1995 is one of the few albums in the Philippine recording history that has Diamond status? Currently (at the time this article is published) it ranks 21st having over 210,000 copies of the album sold. Source:
Wikipedia
List of best-selling albums in the Philippines: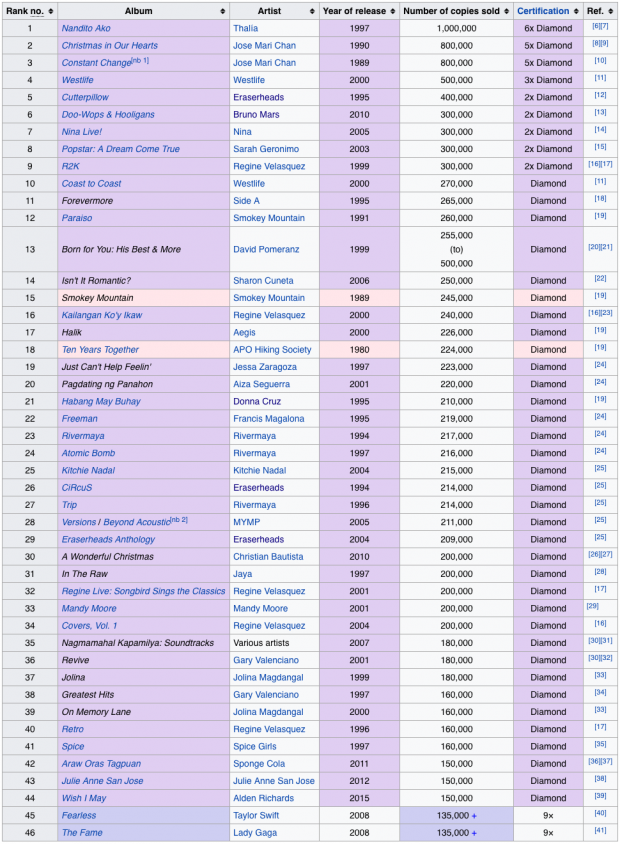 "The Philippine Association of the Record Industry or PARI is the organization responsible for awarding record certifications in the Philippines. PARI is a member of the International Federation of the Phonographic Industry (IFPI). Album certifications include both physical and digital sales."
Ref:
https://en.wikipedia.org/wiki/List_of_best-selling_albums_in_the_Philippines